When you find ants in your home, you may believe that DIY ant removal is the simplest alternative. However, ant problems can soon become unmanageable, so it's crucial to know when to call in the ant exterminator Chicago experts and Is It Worth Getting An Exterminator For Ants. A few ants may not be cause for concern, but an ant infestation can pose significant concerns to your house and family's health.
Learn more about ants, ant elimination, and if it is advisable to hire a professional ant exterminator by reading on.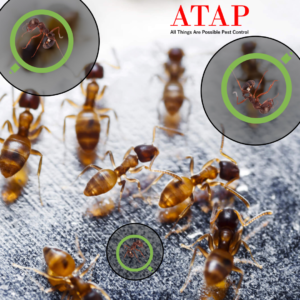 How quickly ant infestations occur
In reality, ants can reside almost anywhere: in your yard, on your balcony or deck, in your shrubs and garden beds, etc. Since they reside in colonies, when you see one ant, there are often hundreds more nearby.
Leaving food out on the counter, not properly storing food in containers, and failing to wipe up crumbs or spills can all draw ants into your home, especially if the food has a high sugar content, such as juices and sodas.
Alternatively, your residence may be easily accessible. If you have a brick foundation with gaps or often open doors and windows, it's easy for ants to enter and create a nest on your property. Ants prefer moderate to warm temperatures, so if your home provides food, water, and shelter, ants will likely move in.
DIY Ant Pest Control
When it comes to ant removal, homeowners use a variety of strategies and tricks in an attempt to address the problem themselves. Cinnamon, peppermint, cloves, and even chalk lines are frequently recommended but are mostly ineffective DIY ant repellents.
Here are four more effective DIY ant control methods:
Boric acid and sugar powder trap.

For a homemade ant trap, combine three parts powdered sugar with one part boric acid. The sugar functions as an attractant, while the boric acid prevents the ant from ingesting it. As ants love to drink their food, it is recommended to dilute the mixture with water to make it more liquid. Boric acid is hazardous to children and household animals.
Trap baking soda and powdered sugar

. This is a common ant trap for homeowners who wish to protect their children and pets. The sugar is intended to entice ants while the baking soda kills them, however, this method is less effective than professional ant control.
Spray ants with a mixture of soap and water.

In a spray bottle, combine dish soap, water, and oil, then apply immediately to ants. Soap helps eliminate the aroma left behind by ants, preventing more from following.
DIY pest control can be helpful, but it won't fix the problem if you don't eliminate the entire colony or prevent the ants from entering in the first place.
Is it Worth It to Hire an Ant Exterminator?
Professional ant control offers numerous advantages, including the following:
Pest identification.

Different pesticides and baits are only effective against specific pests. A professional exterminator will be able to correctly identify the type of ant invading your home to install the appropriate trap.
Source identification

The proper elimination of ants requires locating the source of the infestation. Professional pest control will discover the source of the infestation and eliminate it, whether by sealing cracks in the foundation or removing the nest.
Health

. A skilled exterminator knows which traps and chemicals are hazardous and which are safe. When an expert determines where to place traps and how many chemicals to use, there is less risk involved.
Damage control

. Rapid and effective pest control should not cause damage to your home or garden. Additionally, it should not endanger your children or pets. A skilled pest control service helps minimize the aftereffects of ant removal.
When to Call in the Experts
If you have attempted do-it-yourself ant extermination and cleaned up food spills and crumbs but still have an ant problem, it is time to hire an ant pest control Chicago professional. Keeping ants at bay typically requires an expert's touch. Contact ATAP at (773) 701-7703 to permanently eliminate your ant infestation and find out How Much It Costs To Get An Exterminator for Ants.