Pest Control Service for Roaches
Cockroach Exterminator Chicago
To say we do roach treatment is an understatement.  When it comes to roaches, we completely and utterly destroy them and their babies from your home!  We deploy several different roach abatement treatments all at once to do three things:
Kill any cockroaches present
Sterilize roaches so they can not reproduce
Leave a residual roach spray to get the babies that are likely waiting to be hatched so we can kill them too.
Get Our Low-Cost Cockroach Extermination & Pest Control Special
Pest Control and Roach Removal
You don't have to tolerate the roach infestation. Call us for a free phone consultation for the right cockroach treatment for you. We will give you our roach exterminator cost upfront so that you know what price you are walking into. At ATAP Exterminators, we take an approach to roach extermination that will solve your issues quickly – and in a way that is safe for you, your family, and your pets.
Our Pest Control Extermination Methods
When you're dealing with getting rid of cockroaches, you want to make sure that you hire someone who knows exactly what they are doing. We employ quality professionals that have extensive experience with exterminating cockroaches and pest services. Unfortunately in Chicago, cockroaches are a common problem but, fortunately, they don't have to be if you rely on our expertise.
We only use the newest, and most effective, pest control technology to make sure that your roach problem is completely exterminated. Even if you are dealing with an infestation, we will make sure that we keep working on your project until the problem is gone.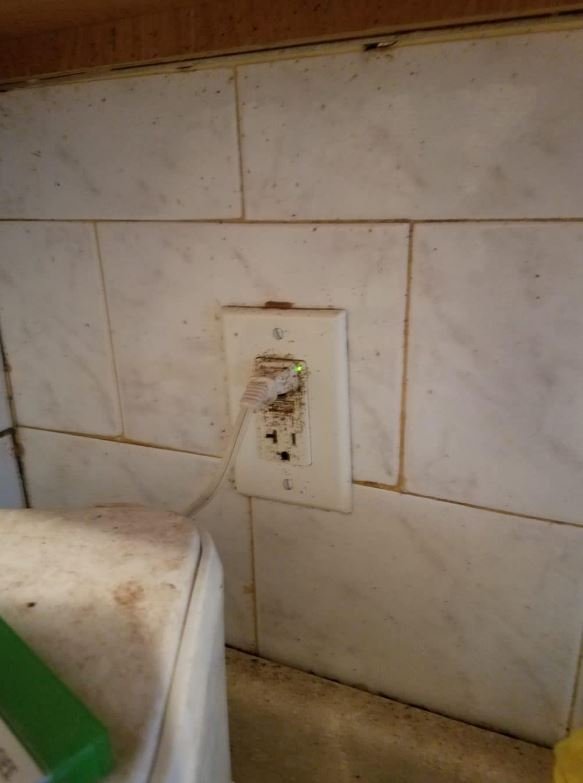 Need a Pest Control Contractor in Chicago? Probably 🙂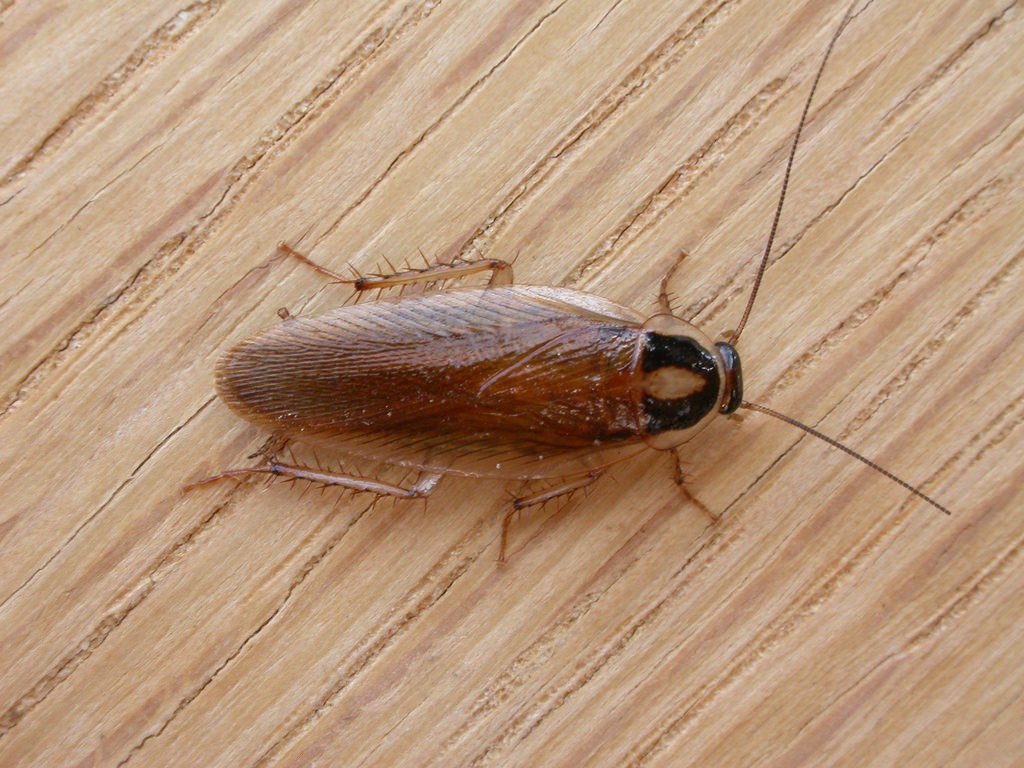 Cockroach Services Chicago
Our Pest Control Methods Center On What Attracts Cockroaches
Our approach to a cockroach problem is a hands-on analysis of the situation: we immediately determine how bad the problem is, identify the type, if you have roaches in Chicago or a problem of the water bug chicago species, and finally to remember what attracts cockroaches so we can prevent their returning.
When you request an exterminator from our team arrives in your Chicago area home or your two flat building, we assess the area by sight. Prep work needed includes removing all food and dishes from kitchen cabinets, as this is one of a cockroaches' main nesting grounds, because of the sources of food. This preparation allows us to go to the heart of the roach problem and see how much damage and evidence of activity is there.
Yes, there may be a visible cockroach in the walls, on the counters, on bed or floors, but seeing other signs that our trained technicians know to look for can allow for a proper assessment of how aggressively to treat the problem and where to best go about cockroach control. Get a quote today for pest control and cockroach extermination.
Clients share their experience with Our Cockroach Exterminators in Chicago Today
Amazing work! Very professional and actually removed the problem first time out. I recommend cockroaches control services to everyone looking. Thank you all again
I think they are the most knowledgeable pest control company in the city! I would most definitely call them back if I needed any more pest removed. Grateful customer of your services.
It's three years later and the ants have not come back! Removal was successful. My two cats were never affected by the cockroach exterminating service. Keith really knows his stuff. I trusted my pets and my house to him and would do it again if we need removal again.
Need a Roach Exterminator Near Me? Please call us for Quote:
Call Today!
We would love to see how we can solve your pest control problem. Find and Call today!
Areas We Serve
Few things are more frustrating than a roach invasion. These consistent bugs will make themselves in your home in your kitchen, bathroom, and other living areas as they look for food. Sadly, they multiply quickly intensifying the problem. If you're tired of sharing your house with these cringe-worthy critters, then let's figure out how to eliminate roaches for you !! However before we can do that, here's whatever you require to learn about getting rid of cockroaches in Florida.
German roaches are dark brown and usually 1/2″ 5/8″ in size, while American roaches are darker and larger at 1-1/2″ to 2″. Both types of roaches are active year-round, utilizing coming out predominantly at night to discover food and water. Roaches are nighttime animals and normally spend their days hiding away in dark, safeguarded spots around your house.
Roaches, in specific, are drawn to warm, humid environments like Chicago and are generally brought in to: Dirty dishes in the sink Crumbs on the floorings or counters Garbage Family pet food on the floor Excess wetness Leftover food in empty cans or containers Roaches are drawn in to your house for a variety of factors (listed above), however tourist attraction is only the very first part.
The most common way these sly pests enter your house include: Cracks and crevices Holes in vents and pipelines Riding onto items And more This may seem like a given, however roaches are drawn in to dirt and filth due to the fact that they're constantly on the lookout for brand-new sources of food – pest control problem.
Ensure to do the following: Wash dishes and put away after meals Tidy crumbs and spills right away Take out the garbage prior to going to sleep Eliminate grease from range top Seal food in containers Mop regularly One reliable method of removing roaches is The gadget utilizes a scent or other bait to draw in roaches.
It can use up to 2 weeks to see results, so traps should be checked occasionally – pest control. Another typical way to Chemical baits disguise insecticide as a food source. Roaches ingest the insecticide and go back to their nests, where they die. Other roaches consume them, spreading the toxin to the rest of the nest.
Another product available in shops is a. Once watered down, the liquid can be sprayed into cracks and crevices and other locations where roaches like to conceal. You can also mop the flooring and wipe counters with the service! If you're wondering how to get rid of roaches overnight, this will be one of your best choices! if you like taking the DIY approach.
Set balls of dough around the home where cockroaches can feed upon it. The flour and sugar will draw in the roaches at the edge while the boric acid will kill them. Simply place the dough where you know roaches are typical present, or under your fridge, range, and the backs of cabinets and drawers.  We don't recommend diy services for your problem.
While this is exceptionally effective at killing roaches, boric acid can be very unsafe for family pets and your pet name for your husband, bed bug maybe? If you have a furry friend around your home, do not try this at home. The fact of the matter is roaches are consistent animals even following all of these Do It Yourself tips, you may still have an invasion.
If you're severe about eliminating a roach invasion fast in Chicago, it is constantly best to deal with a trained and licensed pest control operator (pest control). There are lots of methods used to fend off roaches, and we will talk about a few of the most effective strategies lots of people use to make their homes less hospitable for these cringe-worthy bugs. Best control for getting control of a roach or pest problem.  Effective control for getting control of your pest control quote now.
If these products are lying around your house, you're inviting roaches in the area into your house. Cockroaches enjoy to breed in these items, so it is best to One of the very best strategies for roach control is to make sure your house is kept in good shape, especially when it comes to products that are just lying around.  Call a pro and request control for your pest in the surrounding area for removal and control of your cockroaches.
Without any cover for their midday scurrying, these bugs will have to work harder to hide their existence (pest control). Roaches gain entry to homes by crawling in under doors and fractures in your house's foundation. You may not even observe the simple access locations as they can be tough to see, however an expert need to have the ability to identify entry points for you.
You can while, particularly around pipelines. For bigger openings around chimneys or attic vents, you can use a Wetness is a substantial attractant for bugs simply like humans, they require water in order to endure (pest control). Oftentimes property owners have leakages or water services issues that draw in bugs and they do not even understand why they can't get rid of them for their customer.  Our locals recently requested that we get on yelp and thumbtack for pest control for pests.  We serve Chicago and the surrounding area for cockroaches.  We are the chicago cockroach exterminators.