Professional Termite Treatment
Termite Exterminator Chicago
Our termite treatment is conducted with the latest equipment. This provides quick and accurate inspections, safe termite treatments and hassle free prevention services for termite control. Our care for our customers and drive for innovation is what allows our team to service to residential, and commercial clients at the highest level possible. Talk to us about our proactive treatment programs!
Ask About Our Termite Inspection
Pest Control and Termite Extermination
You don't have to tolerate the termite infestation. Call us for a free phone consultation for the right termite treatment for you. A pest problem demands immediate action. Waiting for it to go away, or trying to get rid of it yourself, could be hazardous for you and your family. At ATAP Exterminators, we take an approach to termite extermination that will solve your issues quickly – and in a way that is safe for you, your family, and your pets.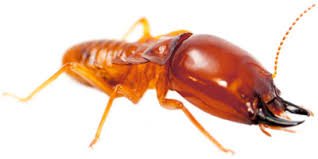 At our pest control company, you will find a professional staff enthusiastic and committed to our common goal: to provide a top quality pest control service.
Clients share their experience with Our Termite Treatments
Amazing work! Very professional and actually removed the problem first time out. I recommend services to everyone looking. Thank you all again
I think they are the most knowledgeable pest control company in the city! I would most definitely call them back if I needed any more pest removed.
It's three years later and the ants have not come back! My two cats were never affected by the exterminating service. Keith really knows his stuff. I trusted my pets and my house to him and would do it again if we need to.
Need Our Termite Pest Control Service? Please call us:
For affordable termite control. Call today!
Call Our Exterminators for a Termite Inspection
Let's Talk about Pests! Specifically, let's talk about TERMITES!!!! Termites all belong to the phylum Arthropoda, the class Insecta, and the order Isoptera. There are
Read More »
A customer called and requested treatment for termites for all the wood in the home and crawl space in front of the home. We scheduled
Read More »
ATAP pest control of Chicago encourages you get your termite assessment done ahead of time, you have time to search for the most affordable bid. As long as the work is done correctly, the termite company will return out to reinspect the work and release a clear report. That's all you require to satisfy your obligation.
If it takes you longer than 4 months to list and close escrow on your Chicago home, you might have to purchase a brand-new examination. And just in case you believe your house may not have termites, a termite inspector when put it to me in this manner, "In Chicago, every home has potential termite problems.
Termites can quietly destroy a home in just a couple of short years. The damage they develop will not just result in costly repair work, however it can likewise lead to losing a property sale either as a purchaser or a seller. If you are buying a home with FHA guaranteed funding in Chicago area, the house needs to pass through the needed termite inspection requirement and possible treatment before the FHA loan can close. pest control.
1. These requirements do not use to brand-new construction projects given that there should not be any problem in a new house. The lending institution needs to validate that the home is devoid of termites and other wood ruining pests and organisms before the home can be financed with a Chicago FHA insured loan – bed.
If that assessment report advises an extra termite evaluation, then the lender must secure a copy of that too. Dangerous soil solutions for termites is not permitted if a well is used for the water system on the residential or commercial property. pest control. An exception can be made if the lender gets guarantees that the treatment will not have a negative effect on the water system.
This individual should inspect the border of the foundation looking for possible termite invasion. This appraiser does not have to be a licensed termite inspector. pests. In addition, the examination procedure will not be as in depth as a paid evaluation from a certified termite professional in Chicago. If the FHA appraiser determines any termite damage or proof of previous termite service, then a pest control specialist would be required to likewise inspect the home for termites.
In states where termites are a common issue such as Florida, a termite examination might be needed regardless as to whether evidence of termites was found. The exception to that would be if the house was constructed with the approved products referenced above. There may also be regional requirements over and above the standard FHA termite examination requirements. Property owners often sustain thousands of dollars in damage, in spite of their finest efforts to pest control and deal with for termites. pest control. With this in mind, it's worth considering enrolling in a termite security plan. A protection plan is more than just a basic insect control plan.
The bug control business concurs to check for termites routinely, treat any that are found, and spend for any damage that the property owner may sustain (pests). This provides you assurance, making sure that even if termites do trigger any damage to your home, you won't end up footing the expense.
Other bugs flourish in humid environments, too, which suggests moisture control is an excellent way to minimize your total vulnerability to a range of bug problems. If you have a wet basement or crawlspace beneath your house, consider installing a dehumidifier. If you have dripping pipelines, faucets, or other sources of water contributing to your home's humidity level, make sure to attend to these individually. bed.
Bugs typically enter your house through little cracks and crevices, and removing these points of entry will reduce your danger of a problem. Check to see if any weather condition removing around doors or windows requires changing, and inspect your home's foundation and basement for any fractures or openings to the exterior – bed.
If you're already handling an invasion, it's necessary that you contact an insect control expert. Termite control and service require the help of a park professional technician (pest control). Termites can trigger countless dollars of damage to your home, and can even threaten its structural integrity. If you're wondering how to eliminate termites, the response is basic: call an expert company like ATAP Pest Control.
In addition to dealing with any existing problems you may have, our Home Guard Defense provides you comfort understanding that you home is safeguarded from future invasions. The House name program consists of $250,000 in termite damage coverage, as well as a $0 deductible. pests. Wish to center your house from more than just bed? With our House Shield Premier Protection, you'll get all the advantages of our Termite Defense program– consisting of $250,000 in damage protection with no deductible– along with security from other troublesome pests.
Anxious you might have them? Afraid your house is at risk of damage? We can assist – bed. Click here to set up a termite exterminators today..