Professional Termite Treatment
Termite Exterminator Chicago
Our termite treatment is conducted with the latest equipment. This provides quick and accurate inspections, safe termite treatments and hassle free prevention services for termite control. Our care for our customers and drive for innovation is what allows our team to service to residential, and commercial clients at the highest level possible. Talk to us about our proactive treatment programs!
Ask About Our Non Toxic Termite Control
Pest Control and Termite Bug Removal
You don't have to tolerate the termite infestation. Call us for a free phone consultation for the right termite treatment for you. A pest problem demands immediate action. Waiting for it to go away, or trying to get rid of it yourself, could be hazardous for you and your family. At ATAP Exterminators, we take an approach to termite extermination that will solve your issues quickly – and in a way that is safe for you, your family, and your pets.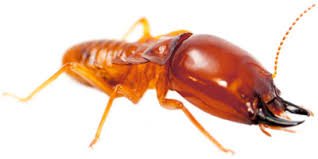 At our pest control company, you will find a professional staff enthusiastic and committed to our common goal: to provide a top quality pest control service.
Clients share their experience with Our Termite Treatments
Amazing work! Very professional and actually removed the problem first time out. I recommend services to everyone looking. Thank you all again
I think they are the most knowledgeable pest control company in the city! I would most definitely call them back if I needed any more pest removed.
It's three years later and the ants have not come back! My two cats were never affected by the exterminating service. Keith really knows his stuff. I trusted my pets and my house to him and would do it again if we need to.
Need Our Termite Pest Control Service? Please call us:
For affordable termite control. Call today!
Let's Talk about Pests! Specifically, let's talk about TERMITES!!!! Termites all belong to the phylum Arthropoda, the class Insecta, and the order Isoptera. There are
Read More »
A customer called and requested treatment for termites for all the wood in the home and crawl space in front of the home. We scheduled
Read More »